British Women are rocking the Pixie!!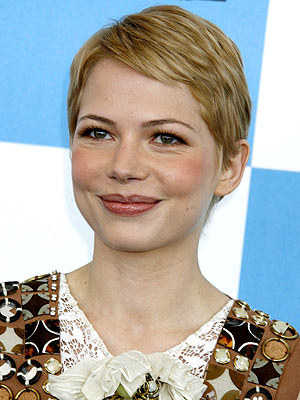 Michelle Williams took to the Pixie look after Heath died. Keira Knightly and Rhianna have rocked it in the past
#Trending 'The Pixie Cut all over London, girls are shedding their long locks for the 60's fashion do. Made famous by Twiggy and Mia Farrow, recently sported by it girls Carey Mulligan and Emma Watson.
Last year's Oscar nominee Carey Mulligan was one of the first to sport it in 2010
Now sporting it is X-Factor hopeful Katie Waissel and getting the Simon Cowell seal of approval kept her in the competition for another week - Perhaps Wagner should try it. It's interesting when a girl cuts her hair, usually there's not a lot of thought gone into it - it almost signifies some sort of change or need for change in someones life. Think Britney Spears, Keri Russell in 'Felicity' and definitely Emma Watson right now.
Queen of the pixies Emma Watson says goodbye to Hermione and her hair with it.
Hermione is done and now so is Emma, she's shedding a layer of skin of sorts and announcing she is moving on and is more than the sweet little girl she played for the last decade.