Brits in LA Newsletter April 9th, 2012
Contact Brits in LA member
Joseph Seymour
about how you can get into a VW without any credit. There are many options for ex-pats. Joe has all the answers you will need. He has helped so many members already and will give you the best deal in town whether you are buying or leasing. check out his new
facebook
page too, where he will post news and special offers.
Call him on 310-266-8825 or on email
.
If you would like to receive this newsletter straight into your email, you can subscribe by clicking on this

link

If you have any news, want to advertise with us or have any feedback we would love to hear from you. Email us at

BritsinLA@gmail.com
I see lots of sublets on the

Facebook

page but please know we don't endorse any of these listings and you should treat these like any other transactions by getting deposits and references beforehand.
If you are new to the group please feel free to post any questions on the wall or message us directly at

britsinla@gmail.com
Don't forget to follow us on

Twitter

!
Hi Breeps!
Separated at birth, Les Dawson and me.
Happy Easter Monday! I'm back from Hawaii, which was awesome, but was glad to get back into the swing of things here. A few of us were fortunate enough to be invited to the opening of Alan Cumming's Photography Exhibit at the Andaz Hotel titled 'SNAPS' Thanks to Brits in LA member Christine Peake.
Photo by Alan Cumming
Alan's work is pretty great and allowed us an intimate view of his life through pictures. Guests included Neil Patrick Harris, Lance Bass, Mena Suvari, Missi Pyle. The Brits were represented by novelist Jackie Collins, 'Luck' actor Tom Payne, Saffron Burrows and star of the new NBC show 'Awake' Jason Isaacs. Guests enjoyed ONEHOPE wine, coca-cola, smartwater and Heineken. Delicious

Ahi tuna bites, sliders and spanakopita were passed around.
3 Elizabeth Taylor portraits (above) sold in 10 minutes along with many more pieces. Y
ou can see all of Alan's work for purchase by clicking here.
Happy Birthday
Big Congrats to one of our favourite members Kerstin Alm AKA Mammarazzi who turned 75 last week. You probably recognize her from our events, we call her the one shot hottie.
Last week I also researched a few British Tea places in and around LA and was disappointed to hear that they are definitely hurting during this economy. British items are expensive to import, due to the shipping and duty associated with bringing the items into the US. A 75p bottle of HP sauce for example sells for $4.50. The shops however aren't over charging us either. "Mark-up is very minimal" Tudor House in Santa Monica is celebrating over 40 years of business and offers high tea and great lunches. Thanks to Brits in LA member Annie Shaw who invited me to check it out and meet it's owner Theresa.
Tudor House Cafe and bakery in Santa Monica
I can highly recommend their pies, Steak and Kidney, Chicken and Mushroom, flaky crusty tops (Just like home.) Definitely check it out whenever your in the area or have family in town, very friendly staff and great food that is reasonably priced. A bit further out in Ojai, (an hour north on the 101 from Hollywood) I stumbled upon the The
Plaza Pantry and met
Beryl, who is celebrating 30 years of business of her Tea shop Cafe.
Excuse my shorts - Just can't get Hawaii out of my mind.
This charming place is right out of a movie set, era 1975. Flowered table clothes, Cozy covered Teapots, British newspapers, Royal family commemorative plates. (You would be hard pressed to find any cafe's like this left in the UK.)
Plaza Parlour in Ojai, Calif.
The walls are lined with Great British product, Marmite, Branston Pickle, Coleman's mustard. I was very happy to also find Maltesers and enjoyed a box or two for Easter. I really didn't want to leave. Beryl's prices are also set in the 1970's $1.75 for a pot of tea for two. Baked Beans on Toast $3.
I asked her why her prices were so low and she said, she couldn't afford to change the menu and a lot of her clientele were pensioners, who can't afford a lot. - I told her I'll get on a ladder and repaint her menu for her next time I'm up there. Let's support these local british businesses, I'm sure you'd agree that we'd hate for them to not be around.
Have a great week guys and hope to see you at some of our upcoming events. Check out member news, things to do and places to go below.
Brits in LA member Jamie Donovan has been looking for his dog 'Dakota' for nearly a month now. And he never gave up, organizing search parties, digging through trash bins, he even delivered a dead dog to the vets, that maybe could have been his DAKOTA! It wasn't! Just when all hope was lost - Jamie got a call that reunited them on Good Friday. What a lovely Easter gift that must have been. Jamie is gonna share his story with us for next weeks newsletter, but for now he managed to video his special reunion with 'Dakota' get yer hankies ready. If you have a pet - make sure you get it microchipped!
Special thanks to The Weidman Gallery who framed and awarded Best Poster Art design to 'The con-Artist' at this year's Toscars event. Get all your framing done here and browse their vintage posters - extraordinary collection - Lots of Brit art. Ask for Janet.

PAUL DUDDRIDGE ACTING CAREER COACH
Paul Duddridge
Paul Duddridge has represented many of the biggest names in UK entertainment.
Michael Mcintyre,

Rob Brydon, Phill Jupitus, Alistair Mcgowan, Paul Mckenna.
As a producer and writer he has created and worked on shows for the BBC, ITV, NBC and FOX. As a self styled entertainment coach he has had amazing results helping actors, writers and directors. Many acting coaches have never worked in the industry on which they advise. Paul has and still does.
First consultation is FREE.
On top of that Paul is offering 20% discount to all Brits in LA members.
BRITISH CHARTS
MUSIC
Madonna enters the Guinness book of records this week again
after her latest album MDNA went straight in at No.1 in the UK charts.
It marks the 12th time the singer has reached the top spot with a long-player, making her the most successful solo artist ever on the UK album charts, edging past Elvis Presley's record of 11 No.1 albums.
TOP 5
Justin Beiber must be happy with himself for backing this week's New UK number 1 Carly Rae Jepsen with
"Call Me Maybe" after he tweeted that this is possibly the catchiest song ever. He found her on youtube and 18 million hits later she hits the top spot. Sean Paul is a non-mover at 2 with "She Doesn't Mind". Moving back up the charts to 3 is the Aussie band Gotye song "Somebody That I Used To Know", Number 4 Nicki Minaj's catchy "Starships" and Chris Brown rounds off the top 5 with "Turn Up The Music"
TELLY
The Voice
UK continued to attract big ratings for BBC One this week (Saturday), the latest overnight data reveals.
BBC One's talent show giant attracted four million more (10m/40.3%) than
Britain's Got Talent
(6m/24.2%) when the pair went head-to-head between 8pm and 8.20pm.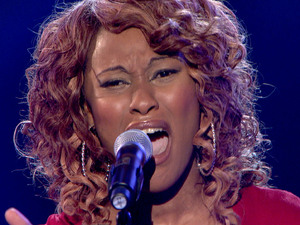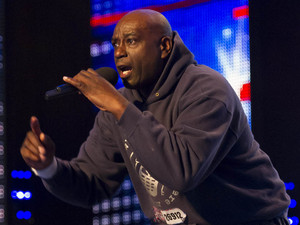 Overall, the
third blind audition
averaged 9.54m (41.1%) from 7pm, peaking with a colossal 10.55m (44.9%) at 7.45pm.
The Voice
has soared 500k
week-on-week
and found
over a million new viewers since its launch
a fortnight ago.
Got Talent
pulled in an average of 9.43m (38.7%) for ITV1 from 8pm, peaking with 10.26m (42.1%) at 8.45pm.
However, despite being down a hefty 850k on last week's episode, the
Simon Cowell
talent show still scored more viewers than
The Voice
with +1 numbers included, as
Got Talent
managed 532k (2.3%) on +1.
Britain's Got More Talent
followed the main program on ITV2 with 759k (3.4%) at 9.15pm (+1: 203k/1.1%).
Meanwhile,
Take Me Out
took 4.06m (18.6%) on ITV1 and 235k (1.1%) on timeshift, then 546k (3.6%) watched
Take Me Out: The Gossip
on ITV2 from 10.30pm (+1: 116k/1.4%).
Keith Lemon's
Jim'll Fix It
-style vehicle
LemonAid
opened with a modest 3.28m (17.1%) on ITV1 at 6.15pm (+1: 135k/0.6%), after which
You've Been Framed
and
Harry Hill's Best of TV Burp
amused 3.3m (15%) at 8pm (+1: 144k/0.6%) and 3.18m (13.8%) at 8.30pm (+1: 288k/1.2%).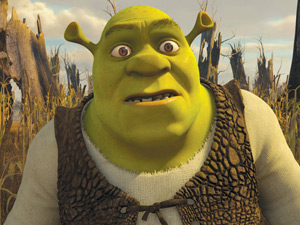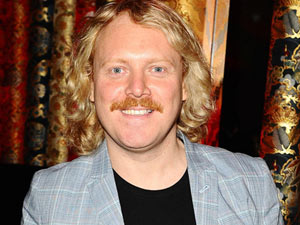 Back on BBC One,
Shrek
appealed to 3.56m (20.1%) before
The Voice
, while
In It To Win It
(4.39m/18.2%) and
Casualty
(4.8m/20.9%) held solid audiences later on.
BBC Three's screening of
Shrek 2
at 9.10pm drew a decent 925k (4.2%), meaning it was the day's best multichannel broadcast.
Elsewhere yesterday, Masters Golf mustered 1.26m (6.8%) for BBC Two between 8.30pm and 12am,
The Million Pound Drop
fell to 1.16m (5.2%) for Channel 4 at 9.15pm (+1: 155k/0.9%), and
CSI: NY
rallied to 1.62m (7.9%) at 10pm (+1: 115k/0.8%) on Channel 5.
Across primetime, BBC One reigned victorious again with 26.9% versus ITV1's 23.5% (+1: 1.3%). BBC Two claimed 6.7% in third place, ahead of Channel 5's 4.7% (+1: 0.2%), and Channel 4's 3.7% (+1: 0.5%).
MOVIES
Hunger Games holds on to the top spot, But the Liam Neeson starrer Wrath of the Titans makes an impression at this weeks number 2. British Animated movie Pirates! is doing very well overseas at number 3.
01. The Hunger Games – £2,986,317
02. Wrath of the Titans – £2,192,740
03. The Pirates! In An Adventure With Scientists – £2,176,195
04. 21 Jump Street – £962,537
05. StreetDance 2 – £608,024
BRITS PERFORMING IN LA







Keane are playing June 29th
Tickets go on sale for Iron Maidens August show
click here to buy
June 16th BRITISH TEEN SENSATION
ONE DIRECTION
ARE TOURING STATESIDE
AND COMING TO LA Tickets here
NEED TO RENT AN AFFORDABLE CAR
Need a car for a month or longer? don't wanna pay the big brand car-rental prices?If all you need is a runaround to get from A to B you should call Zoe at Express Rent-a-Car*
They have short or long term car renting (she occasionally sells used cars too)
7007 Canby Ave Reseda CA 91335 818-668-3052 Hours 9-5 M-F
and Sat by appointment after hours service 818-429-7073
Rates starting at $16.95 p/day Inc Taxes....
She has helped many Brits in LA members
*these cars are not brand new luxury vehicles
BRITWEEK
BritWeek is fast approaching and we have a special offer for BLA members
Film & TV Summit presented by Variety and the British Academy of Film and Television Arts, Los Angeles will explore a range of topics, including opportunities in the UK for film and TV content creators, resources for UK filmmakers in the US, scripted and reality programming trends and the reasons British projects succeed or fail in the US and vice versa. The summit will provide a welcoming environment in which to network and establish valuable new connections with likeminded filmmakers and business executives from the film, television and digital media worlds.
Graham King, Producer & Partner, GK Films
Basil Iwanyk, Producer, Thunder Road Pictures(Clash of the Titans, The Town, The Expendables 1 and 2, Wrath of the Titans)
Stuart Ford, CEO, IM Global
Paul Abbott, Creator & Executive Producer, Shameless
Nigel Sinclair, Co-Chairman & CEO, Exclusive Media
Gareth Neame, Managing Director, NBCUniversal International & Executive Producer, Downton Abbey
Tim O-Hair, Head of Production, Parallel Media
Leslie Urdang, President, Olympus Pictures & Producer, Beginners
Doug Hansen, President & COO, Endgame Entertainment
Jane Tranter, Head, BBC Worldwide Productions
For a complete list of speakers and program details, please visit www.variety.com/britweek
Early rate registration costs $99, and is open until April 6th. Save $49 by registering today plus our BRITS IN LA colleagues save an additional 10%. Enter code BRITSINLA at checkout.
Plus there is a great art competition happening: Click on image to read all the details.
Art Internships Available
BritWeek T4C Art programme: 4 April 2012 to 7 May 2012
We are currently looking for reliable volunteers to assist a large scale Artists Competition launching during BritWeek across Los Angeles. For more information please visit our website: www.thankyouforcreating.com.
Skills & Experience Required: desire to work in the arts, excellent communication skills both written & spoken, knowledge of social media & web, some experience of working in a gallery/exhibition environment, punctuality, flexibility, ability to work under pressure.
Successful applicants will be provided with references following their work experience with us.
VISIT THE
BRITWEEK WEBSITE
TO SEE A LIST OF ALL EVENTS
-------------------------------------------------------------------------------------------------------------------------------------
WHAT'S THE BEST WAY TO TRANSFER MONEY?
Transferring money can be a pain and I see a lot of you are asking banking questions on the FB page. Lloyds TSB have a great account available that means you can transfer money between a linked up USD,GBP or Euro account which saves all the hassle.
Lloyds TSB International is pleased to offer you the Premier International Account that has been designed to meet the challenges and opportunities of living, working, and retiring abroad. This multi-currency account is ideally suited to professionals traveling or relocating to or from the UK, US or Europe.
Premier International Account
Available in US Dollar, Sterling and Euro currencies- perfect for when you are working overseas

Fee-free transfers between currencies and at preferential exchange rates

No charges when using the debit cards on purchases in the correct jurisdiction or withdrawing funds from Lloyds' ATMs

Free worldwide travel insurance

Free 24/7 online and telephone banking making it quick and easy for you to manage your funds while you are away

Sterling cheque book giving you further flexibility

As the largest bank in the UK, you will have unlimited access to over 2,000 branches across the country and other parts of Europe
Additional savings products, such as five year fixed term deposits- yielding 20% interest- are available upon request.

for more information, please call (213) 443 4096 or e-mail

losangeles@lloydstsb-usa.com

and mention Brits in LA.
-----------------------------------------------------------------
DON'T FORGET YOU ONLY HAVE TILL APRIL 17TH TO FILE YOUR TAXES, DON'T WAIT TILL THE LAST MINUTE....
CLICK HERE TO SEE MY TIPS
Lisa is amazing - they've helped us immensely and saved us an awful lot of time preparing for this years taxes. CONTACT LISA AT lisa@fastaccounting.net
-------------------------------------------------------------------------------------------------------------------------------------------
NEED ANY OR ALL INSURANCES, FROM CAR, TO HEALTH AND HOME - SPEAK TO BRITS IN LA MEMBER
ADAM BEACH
Adam Beach has
been helping us set up our new retirement plans and he's great at explaining all the complicated stuff. - Brits in LA
-------------------------------------------------------------------------------------------------------------------------------------------
BRITS BREAKFAST CLUB EVERY TUESDAY
Best Eggs Benedict in town - Plus we have Heinz Baked Beans
The price includes the Tax and Tip - Cash only - please remember they do not accept credit cards.
*full English breakfast is $18


INDUSTRY HOLLYWOOD 0-1 VISA SEMINAR AND LA NETWORKING WEEK
Los Angeles Networking Week:
5th-12th May 2012. LA Pilot Season. (only 1 place remaining)
Los Angeles
After our first 2 weeks sold out so quickly, Industry Hollywood have now released dates for another networking week and this will take place during the final few weeks of Pilot season.
If you would like to be part of a small, hand selected group of actors and be given the opportunity to meet, audition and take workshops and masterclasses with some of the most influential people working within today's American Film and TV industry, then please submit your resume and head shot to
info@industryhollywood.com
FILM EVENT
There are still a few upcoming free screenings of The Best Exotic Marigold Hotel. Click here to Rsvp
For those Brits that have to work during the week come and join us for a fully earned half price Mimosa brunch - Same great deal as Tuesdays BBC. $15 and $6 mimosas. -
Cecconi's
is such a perfect setting to relax unwind and start your weekend right.
LA Theatre works present an evening just for us at BRITS IN LA of
FROST/NIXON _$20 tickets
JUNE 3rd, 2012
Click
here
to RSVP and keep up with the details
SPORTS
UK FOOTBALL RESULTS
British snooker fans in LA:
The 2012 United States National Snooker Championship will be staged at the Embassy Billiards Club in San Gabriel from May 25-27
THIS SHOULD BE AN AWESOME MATCH -
----------------------------------------------------------------------------------------------------------------------------------------
DID YOU KNOW YOU CAN RENT FURNITURE IN LA?
From couches to beds, to TV's and microwaves. Ideal for people on 01 visa etc..
Fashion Furniture Rental
Southern California Home, Office & Home Staging Rental Services
check out their website
http://www.fashionfurniture.com/index.php
------------------------------------------------------------------------------
Gil Brito
of Beltran Brito has helped over 100's of Brits obtain visas into the USA call or email him today to find out if he can help you.
Bernard Sidman
is a fellow Brit in LA and has helped many other Brits in LA with the immigration process and has a high success rate. He has helped many BRITS IN LA through the citizenship application and is very thorough and no nonsense. You can reach him on
818 981 0352 or Email him at Bernard@bernardsidman.com
-------------------------------------------------------------------------------------------------------------
DO YOU NEED A WEBSITE?
PAUL @ PLATINUM HAS A SPECIAL OFFER


We can design you a website, sell your digital content online even design you a logo!
Up to a 15 Page site including domain name, Hosting for a year & 6 updates within the first year as well.
All for the special price of
This is our best offer so far! Converted to £'s this deal works out to be £315.00
Or up to a 4 page site for only
$269.99
Offer extended till April 30th
If you are interested then contact us:
---------------------------------------------------------------------
THEATRE and FILM
Saturday, April 14th, 2012, 05:30 PM
INDIAN FILM FESTIVAL OF LOS ANGELES SCREENS DELHI IN A DAY
Come see the LA Premiere of Prashant Nair's Delhi in a Day and see what happens when a British stranger arrives and turns a bourgeois Dehil household upside down at the Indian Film Festival of Los Angeles (IFFLA) taking place at the Arclight Hollywood on Saturday, April 14th at 5:30pm. IFFLA is celebrating it's 10th Anniversary this year—be sure to join in all the festivities!
In a modern Delhi home lives beautiful 19-year-old Rohini. Full of vigor and dreams of Bollywood stardom, Rohini is just one of the many servants that work under the hands of Kalpana and Mukund Ghambir, the 'lords' of the mansion. S.
Jasper, a young idealistic Brit arrives in Delhi to find the 'real' India. Instead he is planted in the home of the uptight Ghambir family who fancy themselves the highest elite. A budding artist, Jasper is drawn to make a portrait of the beautiful Rohini, making her feel important and self-aware. But when Jasper's money goes missing, his sentiments and naiveté take a drastic turn. His questioning turns the entire fragility and balance of the home upside down as assumptions are made and fingers are pointed.
This dark romantic comedy echoes the finest of a Jane Austin style understanding and humor of the classes, in particular the nouveau riche of modern India.
Hindi (English subtitles)
Green Day's American Idiot
Ahmanson Theatre, downtown at the Music Center
March 13 – April 22
For tickets call 213.972.4400
or visit
http://www.centertheatregroup.org/IDIOT
Performance Schedule: Tue – Fri at 8, Sat 2 & 8, Sun 1 & 6:30
"KICKS ASS!
This blissful extravaganza makes
you think even as it knocks you out."
- Bob Verini, Variety
"The music is awesome.
GO SEE IT!"
- Lisa May, KROQ-FM
"Rabble-rousing pop-punk show. Electric staging.

A FULL THROTTLE CONCERT."
- Charles McNulty, Los Angeles Times
The music of Green Day and the lyrics of lead singer Billie Joe Armstrong capture the spirit of a generation with its Grammy® Award-winning multi-platinum album.
American Idiot
puts those raw emotions front and center in a highly theatrical and thoroughly satisfying rock opera that burns up the stage. The songs are bursting with emotion. The story dares you to feel and celebrate and hope.


Special Ticket Offers for American Idiot!
GREENSEATS! Save 50% on Mezzanine seats!
Sandro Monetti
"Forget the celebrity gossip magazines, this show gives you enough information to dine out on for months to come." Elisa Roche, Daily Express showbiz editor
Ever wondered what the biggest stars in Hollywood are really like? Find out from the man who has met them all.
Venue: The Lyric Theatre, 520 N. La Brea (near Pink's Hot Dogs), Los Angeles, CA 90036
Dates: Wed April 25 and Thur April 26 at 8.30pm.
Prior to Edinburgh Fringe Festival (for which these are fundraising performances)
Brits in LA member Leila Birch in New Sketch Comedy
Every Tuesday through to the 17th
War Horse
You've seen the movie now see the play



To book a group of 15 or more, please call Center Theatre Group's Group Services Department at

213.972.7231

.




You will not want to miss this epic tale, coming exclusively to the Ahmanson Theatre!
War Horse
Six weeks ONLY!! War Horse at the Ahmanson Theatre June 13-July 29!



Billy Elliot is coming to the Pantages in June.
Save $15 on Select Tickets!*
*must produce ticket and can only be used on the night of show.
Covers what ticket holder consumes only. Valid either pre or post show.
Click here for all details
Brits in LA member PJ Chase is performing every Saturday for the next month The Hothouse Improv in Silverlake
its only $10 you get 4 shows FREE drinks and live music! Visit their website for more info
---------------------------------------------------------------------------------
This sounds like a lovely event and a great cause. They are still looking for a few acts and volunteers. If you are interested visit their Facebook page
The guys at Allied who have been organizing all the free screenings recently,
want you all to check out this show/great cause.
Click here to visit their website
Check out the trailer for
Hunger Hits Home
— a new documentary about childhood hunger in America premiering April 14 at 8pm/7c on Food Network. See it. Share it. Support it.
Foodnetwork.com/hungry
----------------------------------------------------------------------------------------------------------------------------
LOOKING FOR A ROOM OR AN APARTMENT?
So many of you are looking to sublet your apartments/rooms or house hunting that we have set up a new group called Brits in LA Housing. This way your listings can all be in one dedicated place. Click here

to join .
--------------------------------------------------------------------------------
NEED A MAN WITH A VAN ?
BRITS IN LA MEMBER RANDY CAN HELP
I just used these guys for my move last week and they were brilliant.
$35/Hr. for two experienced movers (loading/driving/unloading of moving truck and dis-assembly/assembly of furniture)
Our non-discounted rate is $55/hr. for two movers.
1 bedroom apartments are generally done in 2-3 hours ($70 to $105 total)
2 bedroom apartments are generally done in 3-4 hours ($105 to $140 total)
Of course, there are many factors that determine the amount of time required for a move.
And something to leave you with... as Eurovision season strikes up...