Brits in LA Newsletter May 14th
*You can click on all images to make them larger
Contact Brits in LA member Joseph Seymour about how you can get into a VW without any credit. There are many options for ex-pats. Joe has all the answers you will need. He has helped so many members already and will give you the best deal in town whether you are buying or leasing. Call him on 310-266-8825 or on email

.
Like Joe's Facebook page here to keep informed of any special offers or competitions he is running
Hi Everyone,
How is your week going so far? I went to the Hollywood Forever Cemetery screening over the weekend, it was a fabulous evening. If you haven't been, it is certainly a must. I would highly recommend buying your tickets and parking pass well in advance as it does sell out. Bring a picnic, and a bottle of wine and a warm sweater! This weekend they are showing Silence of the Lambs!
I am very excited about our Jubilee event coming up on June 2nd at (Buckingham) Palihouse. Make sure to scroll down to find out how to get your tickets. We will have a Brits in LA correspondent live tweeting from the celebrations inside the grounds of Buckingham Palace in the UK, so make sure to follow us on Twitter here
Make sure to read all the way through so you can keep in the loop on all members news and upcoming events. Loads of deals and discounts available too!
If you are currently in the UK don't forget

watch Hawaii 5.0 on Sunday, as Craig is in it!
If you fancy visiting the Magic Castle this week, David Minkin will be performing and has invited you all to come along. Click here for info
Have you looked at our selling pages yet ? I see a blackberry, bed and sofa all for sale!
Did you catch Prince Charles reading the weather last week? If not, see below
Thinking of moving to LA, need a visa?
Gil Brito
of Beltran Brito has helped over 100's of Brits obtain visas into the USA call or email him today to find out if he can help you.
Bernard Sidman
is a fellow Brit in LA and has helped many other Brits in LA with the immigration process and has a high success rate. He has helped many BRITS IN LA through the citizenship application and is very thorough and no nonsense. You can reach him on
------------------------------------------------------------
MEMBERS NEWS
Congratulations to 2 Brits in LA members who were in the season finale of Desperate Housewives. You could hear the lovely music of Rachel Rabin and see the handsome (3 time Toscar winner) Ewan Chung
I noticed a lot of you have been discussing drivers license stuff recently. Click here to read Rich's useful blog on this subject
The British ARE COMING', 2012 Rodeo Drive Concours d'Elegance, June 17.
The 2012 Rodeo Drive Concours d'Elegance is a tradition in Beverly Hills and this year's celebration is themed "The British Are Coming!"
On June 17, 2012 Father's Day there will be a superb combination of automobiles, motorcycles and designers and will highlight British makes and models. Aston Martin will be the featured car marque and the event is free and open to the public.
---------------------------------------------------------------
NEED TO RENT AN AFFORDABLE CAR
Need a car for a month or longer? don't wanna pay the big brand car-rental prices?If all you need is a runaround to get from A to B you should call Zoe at Express Rent-a-Car*
They have short or long term car renting (she occasionally sells used cars too)
7007 Canby Ave Reseda CA 91335 818-668-3052 Hours 9-5 M-F
and Sat by appointment after hours service 818-429-7073
Rates starting at $16.95 p/day Inc Taxes....
She has helped many Brits in LA members
*these cars are not brand new luxury vehicles
Or email her
Expressrentacar4less@yahoo.com
WHAT ARE YOU DOING THIS SUMMER?
Thought about renting a house for you and your friends or family in PALM SPRINGS - Could be cheaper than hotels. Think about renting out my Vacation home
Craig from Brits in LA highly recommends this company - Really great way to get a leg up in casting, send a professional audition, not one made at home with crappy sound.
Do you need to put yourself on tape? Create a reel? Maybe you need a fabulous scene in an American accent or you want to freshen up your work?
Then look no further! SpeedReels can help you put anything on tape whether it is for an audition to send back to the UK (or anywhere in the world!) or to create a fantastic demo reel from scratch!
We know how important it is in this climate to market yourself in a professional manner and be the best you can be. That is why at SpeedReels we have a specialized studio fully equipped with backdrops, lights, "sets" professional sound and the Canon 5D. You will work with a skilled director/camera operator and have professional actors to read with.
Special Brits In LA discount!
25% off your first Audition taping
10% off all our other services
Please check out our website www.speedreels.com
Here's an example of what they do -Yes it's Craig again!
MUSIC
Angela McCluskey is at the Hotel Cafe May 20th
If you haven't seen her perform before you are in for a massive treat! buy your tickets here
Long time Brits in LA member James Bowers is performing at the Hotel Cafe on May 17th. Click here for more info
------------------
John Altman is back in town!
Emmy and BAFTA Award winning composer/saxophonist John Altman returns to LA this week, fresh from his success as co-producer of the Titanic 3D Anniversary CD re-issue, with two amazing concerts. Next Sunday 20th May from 4pm at the Musicians Union on Vine i
f you are in Los Angeles please come to Red Holloway's Memorial. He'll be hosting a plethora of great jazz talent paying tribute to the great man to celebrate his life and his 85th birthday. Here's a link but artists performing include jazz legends Phil Upchurch, Plas (Pink Panther) Johnson and many more. Here's a link to the flyer
Then on Saturday 26th May at 1.30pm at the LAX Marriott he is leading an All Star Big Band in the Jivin' In Be-Bop Festival playing the music of Charlie Barnet. For details please see this flyer
He will also be appearing around LA over the next month and we'll keep you posted.
ROGER WATERS - THE WALL RETURNS
Saturday, May 19th
James McCartney (son of Sir Paul) is coming town
He will be at the Roxy on May 31st
British rockers Def Leppard at playing in June! Click here to get your tickets.
Keane are playing June 29th
Tickets go on sale for Iron Maidens August show
June 16th BRITISH TEEN SENSATION
ONE DIRECTION
ARE TOURING STATESIDE
AND COMING TO LA Tickets here
The Kills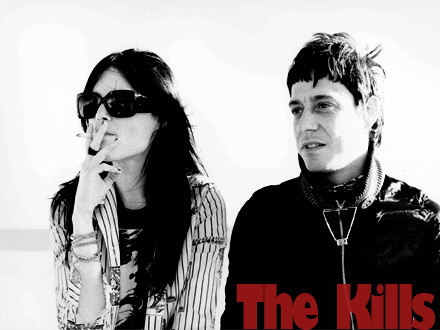 with
Black Bananas
Monday, August 13
Mayan Theatre
Los Angeles, CA
HAVE YOU TRIED ACUPUNCTURE?
Craig did last week and he highly recommend Zelaikha, It's acupuncture with a mix of Reiki.
She was amazing and she also takes health insurance. He had a huge problem with his back last week and she sorted it right out, he woke up the next day with the pain gone. She wants to give Brits in LA members a discount (Aren't we a lucky lot)
Experience the combined benefits of Acupuncture & Reiki to
alleviate tension, stress and pain. Energize and revitalize your
being. As your acupuncturist, Zelaikha treats the root cause of
disease, not just the symptoms. Her goal is to empower you to a life
path that supports longevity, vitality, immunity, and JOY.
Zelaikha is offering Bla members with a special rate of $99 for two healing acupuncture sessions (60% discount). This includes an initial treatment and one follow-up, normally priced at $150 and $100, respectively.
THEATRE
Bolshoi Ballet – Swan Lake
June 7 – 10, 2012 | Dorothy Chandler Pavilion at the Music Center

Glorya Kaufman Presents Dance at the Music Center concludes a season of great beauty with the Bolshoi Ballet performing Swan Lake - a work that epitomizes the grandeur of classical ballet. Originally choreographed for the Bolshoi by Marius Petipa in 1877, today's revised Swan Lake by Yuri Grigorovich remains a sumptuous masterpiece. The tragic legend will be performed with live orchestra and marks the Bolshoi's long awaited return since 2000.
For a limited time,
Mention code
19753
by April 30 to receive 20%* off tickets to the Thursday, June 7 and Friday, June 8 performances.
Follies
For tickets call 213.972.4400
Performance Schedule: Tue – Fri at 8, Sat 2 & 8, Sun 1 & 6:30
"…White-Hot…Vibrant and Moving!"
– Ben Brantley, The New York Times
When former members of the "Weismann Follies" reunite on the eve of their theatre's demolition, two couples remember their past and face the harsher realities of the present. Reminiscing about their younger selves and the years gone by, the crumbling theatre brings back memories for both couples of good times and bad.
A LIMITED TIME OFFER – Experience Follies for just $49!
SELECT performances May 3-11! (Reg. $55 - $85)
Visit www.CenterTheatreGroup.org/BUDDY or call 213-972.4400 and mention code BUDDY.
With an extraordinary 28-piece orchestra, Follies features one of the largest casts ever to appear on the Ahmanson stage: starring four-time Tony Award nominee Jan Maxwell as Phyllis Rogers Stone, Tony Award-winner Victoria Clark as Sally Durant Plummer, two-time Tony Award nominee Danny Burstein as Buddy Plummer, three-time Emmy Award nominee Ron Raines as Benjamin Stone and Olivier Award winner Elaine Paige as Carlotta Campion.
Containing such well-known songs as "Broadway Baby," "I'm Still Here," "Too Many Mornings," "Could I Leave You?" and "Losing My Mind, don't miss the Kennedy Center's critically acclaimed Broadway production of James Goldman and Stephen Sondheim's Tony Award®-winning musical
Follies
at the Ahmanson Theatre for six weeks only, May 3 through June 9, 2012.
Only in Los Angeles. Only at the Ahmanson.
*Conditions: Offers valid for select performances May 3-11, excluding May 9, in Mid-Orchestra and Orchestra X-ZZ sections. Subject to availability. Offer does not apply to previously purchased tickets. May not be combined with any other offers.
*Valid in Premier Orchestra, Main Orchestra, Front Loge and Rear Loge. Expires April 30, 2012. For online orders, select valid performance (June 7 or 8) and click "Buy Tickets." Enter the promo code in the promo code box located in the top right corner of the ticketing page and click "submit" before selecting section(s) and seat(s). No refunds, cancellations or exchanges. Artists and program subject to change.
War Horse
Six weeks ONLY!! War Horse at the Ahmanson Theatre June 13-July 29!
To book a group of 15 or more, please call Center Theatre Group's Group Services Department at

213.972.7231

.

You will not want to miss this epic tale, coming exclusively to the Ahmanson Theatre!
Go see Brits in LA member Jason Steed's one man show Visit his website for ticket info
Brits in LA members John Mawson, (Holmes) Mario Vernazza (Watson)
Amir Korangy directs and brings this funny, disturbing psychological thriller to the stage for the Hollywood Fringe Festival this June.
Properly set in a brooding, atmospheric Victorian England, it puts the characters of Sherlock Holmes and Doctor Watson themselves under the great detectives' famous magnifying glass.
Saturday 9th June 4:00 pm
Thursday 14th June 10:00 pm
Saturday 16th June 4:00 pm
Thursday 21st June 7:00 pm
Saturday 23rd June 7:00 pm
SPECIAL OFFER FOR BRITS IN LA MEMBERS: Only $12:00. Use code BRITSINLASHERLOCK
Brits in LA member Laura Harbron has a comedy show coming up on May29th! Click here to find out how to get tickets
PAUL DUDDRIDGE ACTING CAREER COACH
Paul Duddridge
As a producer / agent in London Paul Duddridge represented some of the biggest names in entertainment.
He is now the number one entertainment career consultant in Los Angeles, with an amazing reputation for getting real results.
He has helped numerous actors, comedians directors etc to achieve success where it had previously seemed impossible.
The first consultation is completely FREE
Mention
BRITSINLA for a 25% discount.
-----------------------------------------------------------------------------------------------------------------------------
WHAT'S THE BEST WAY TO TRANSFER MONEY?
Transferring money can be a pain and I see a lot of you are asking banking questions on the FB page. Lloyds TSB have a great account available that means you can transfer money between a linked up USD,GBP or Euro account which saves all the hassle.
Lloyds TSB International is pleased to offer you the Premier International Account that has been designed to meet the challenges and opportunities of living, working, and retiring abroad. This multi-currency account is ideally suited to professionals traveling or relocating to or from the UK, US or Europe.
Premier International Account
Available in US Dollar, Sterling and Euro currencies- perfect for when you are working overseas

Fee-free transfers between currencies and at preferential exchange rates

No charges when using the debit cards on purchases in the correct jurisdiction or withdrawing funds from Lloyds' ATMs

Free worldwide travel insurance

Free 24/7 online and telephone banking making it quick and easy for you to manage your funds while you are away

Sterling cheque book giving you further flexibility

As the largest bank in the UK, you will have unlimited access to over 2,000 branches across the country and other parts of Europe
Additional savings products, such as five year fixed term deposits- yielding 20% interest- are available upon request.

for more information, please call (213) 443 4096 or e-mail

losangeles@lloydstsb-usa.com

and mention Brits in LA.
---------------------------------------------------------------------
Don't get frazzled with your books have a pro do them for you.
Lisa is amazing - they've helped us immensely and saved us an awful lot of time preparing for this years taxes. CONTACT LISA AT lisa@fastaccounting.net
-----------------------------------------------------------------------------------------------------------------------------
NEED ANY OR ALL INSURANCES, FROM CAR, TO HEALTH AND HOME - SPEAK TO BRITS IN LA MEMBER
ADAM BEACH
Adam Beach has
been helping us set up our new retirement plans and he's great at explaining all the complicated stuff. - Brits in LA
-----------------------------------------------------------------------------------------------------------------------------
BRITS BREAKFAST CLUB EVERY TUESDAY
Best Eggs Benedict in town - Plus we have Heinz Baked Beans
The price includes the Tax and Tip - Cash only - please remember they do not accept credit cards.
*full English breakfast is $18
INDUSTRY HOLLYWOOD
We would like to thank Industry Hollywood for coming on board and sponsoring Breakfast Club.
Industry Hollywood provides valuable advice and support through the process of making the move to L.A.
INDUSTRY HOLLYWOOD 0-1 VISA ADVICE AND LA NETWORKING WEEKS
If you would like more information on the products and services that Industry Hollywood offer and how they can help and support you with visa guidance and networking opportunities in Los Angeles, then please submit your resume, head shot and a forwarding letter with any questions or queries to info@industryhollywood.com
For those Brits that have to work during the week come and join us for a fully earned half price Mimosa brunch - Same great deal as Tuesdays BBC. $15 and $6 mimosas. -
Cecconi's
is such a perfect setting to relax unwind and start your weekend right.
JUNE 2nd, 2012
Click
here
to RSVP and keep up with the details
Tickets to go on sale this week -Limited space so don't delay.
SPORTS

Sign up here for your tickets to the game - Please specify how many tickets you want and that you want to be seated with the BRITS IN LA group -http://www.lagalaxy.com/britlaspurs

The form is pretty straight forward!
Our BLAggers are doing alright so far,ranking 7th. Keep up the good work lads. Check the
LA premiere league website
to find out when they are next playing
British Snooker fans in LA
The 2012 United States National Snooker Championship will be staged at the Embassy Billiards Club in San Gabriel from May 25-27
----------------------------------------------------------------------------------------------------
DO YOU NEED A WEBSITE?
PAUL @ PLATINUM HAS A SPECIAL OFFER
We can design you a website, sell your digital content online even design you a logo!
Up to a 15 Page site including domain name, Hosting for a year & 6 updates within the first year as well.
All for the special price of
This is our best offer so far! Converted to £'s this deal works out to be £315.00
Or up to a 4 page site for only
$269.99
Offer extended till May 31st
If you are interested then contact us:
----------------------------------------------------------------------------------------------------------------------------
LOOKING FOR A ROOM OR AN APARTMENT?
So many of you are looking to sublet your apartments/rooms or house hunting that we have set up a new group called Brits in LA Housing. This way your listings can all be in one dedicated place. Click here

to join .
Weekly Stars with Anne Shaw
email her at
shawcastar@aol.com
for a private reading
A trip in June its best planned at least in part before mid week to make sure you are setting things in order. The love/money planet Venus is in your money house that's good news .
Your priority should be taking care of you in any area that requires attention. and as your ruler Venus is visiting you for a while any area of your life that requires attention shows up now. Happy Birthday .!!!!!
You feel you need to make a move in an important situation but may not be sure how will be received or even what to do to start the ball rolling it will be easier as the week proceeds however don't procrastinate.
You will have to be wary this week ahead to not put your foot in your mouth or you will wish you had . There is that old saying "a stitch in time saves nine" Either way take care of it before next week.
Yes this is a time for the inner show person to reveal itself for some of you who are not .The fact is that life truly is short and when the opportunity appears go for it this is the time you are the one Leo the Lion. Lets hear you roar.!!!!!
Its time for a trip and short or long near or far matters not as you benefit from the change of scenery. Just make sure you have caught up with what ever is unfinished because as you well know you will not rest if you don't.
Relationships are highlighted this month as your Ruler Venus is going for stroll around your relationships so make sure you are as charming as you can be and with the right people it could reap rewards. You are due for a boost in spirits ,no not the Liquid kind this week!!!!!!
SCOR
Its will be one those weeks when a lot is going on and it's important to remember to always "look on the bright side of life". Tackle any area of life you have not wanted to deal with as last weeks very powerful moon in Scorpio will make sure you get the chance.
SAG,
If you want to change anything waiting around for others to make the first move is not a good idea. Mars your fiery cousin in Virgo is not at his most powerful here and so its up to you to motivate yourself and find the power to follow through.
CAP
You may be feeling tired ot worn down so it is likely as usual you are doing to much work or worrying about something or other. You are the most responsible sign of the Universe usually how even you are allowed time out. Make it this weekend.
AQU
You are probably feeling a bit frustrated this week .Well that's life for you so take a break from family and friends, at least from some of them. You will receive credit from others for a job well done even if it seemed thankless at the time.
PISC
The planets are on your side this month, however as with all water signs and you get a tad emotional due to Neptune the king of the ocean being involved in your life now.
You will have decisions to make and hiding under your blanket or any thing else will not work.
If you would like to receive this newsletter straight into your email, you can subscribe by clicking on this

link

If you have any news, want to advertise with us or have any feedback we would love to hear from you. Email us at

BritsinLA@gmail.com
I see lots of sublets on the

Facebook

page but please know we don't endorse any of these listings and you should treat these like any other transactions by getting deposits and references beforehand.
If you are new to the group please feel free to post any questions on the wall or message us directly at

britsinla@gmail.com
Don't forget to follow us on

Twitter

!
DAVID WALLIAMS MEETS TEAM GB