BLA BLA BLA NEWSLETTER DEC 12th, 2013
WEEKLY NEWSLETTER
brought to you by
If you are new to LA you maybe interested to know that you don't need an American credit score to buy or lease a car, there is such thing as an Foreign Business Professional Leasing program that both
Volkswagen, Santa Monica
and
Audi Pacific
offer, you need proof of some sort of visa to work in the USA. Email
Artem
or
Jordan
at
Volkswagen, Santa Monica
,
or Evan Bolton at Audi Pacific at
to find out how you can get into a car hassle free - these guys have helped countless Brits in LA members already.
Plus both dealerships have committed to donating $100 per vehicle leased or sold to
The UKARES FOUNDATION!
*CLICK ON IMAGES TO ENLARGE
click here for full details
Happy December Everyone!
This cold weather has certainly helped me feel more Christmassy!
Believe it or not both Ireland and New York were reporting warmer temperatures than LA these past few days!
I know a lot of you are planning to go back to the UK for the holidays.
Craig and I are not this year, so please send us lots of pictures of all the Christmas lights in your city centres and make us jealous with all your gift shopping at Marks & Spencer's, Selfridges, Harrods and of course Primark!
Last year, Oxford Street had giant light up Marmite signs!! You can tag us on Instagram @BritsinLA or just post on our Facebook page.
I am sure some of you have already started thinking about your New Years Resolutions. I decided many years ago that rather than give something up I was going to do something new every month. Sometimes big things like sky diving or learning how to ski,
Yes that is me, Eileen Lee, skydiving!
and other times something more simple like going to dinner alone or trying a new hair colour. This past weekend I managed to check off another item from my 'do something new' list - I went to my first same sex wedding! It was a lovely affair, and particularly touching as this was only fairly recently made legal in California.
We would love to hear your New Years Resolutions,
you can tweet them to us @BritsinLA
or perhaps you have a suggestion for me for my 'new thing' for January ??
If so you can twitter away to me here, if I haven't already done it,
I promise to at least consider it!
One of our favorite restaurants, Bedford & Burns in Beverly Hills are hosting a Christmas Eve dinner, so if you are at a loose end, make a reservation as it is bound to be a lovely evening.
For the Scots amongst you, you may be pleased to hear we are also planning a Burns Night there on January 25th? Rather apt, as Bonnie and Bobby Burns (the owners), are descendants of Robert Burns - all details will be up on our website Britsin.LA by the end of the month. This will be my first ever Burns night celebration, (thats Januarys new thing out of the way!) so I am hoping it will be spectacular!
You may not realize it, but the last day to send presents back to the UK in time for Christmas has already passed. To be honest if you are planning on sending anything to family or friends back home, you are better off shopping online at places that ship within the UK - it avoids high customs charges and at this point it is your only option!

moonpig.com

is a great website for personalized greeting cards - and they can ship from within the UK or USA so all your cards will arrive on time! They have a buy one card get one free offer on at the moment, so well worth checking out. Particularly handy when you only remember its your Mum's birthday 24 hours prior!
I am also in the middle of compiling a list of "What to Buy the Brit who has Everything" - so watch this space, suggestions very welcome!
We have one last Pub Quiz at the Pikey this year. Tuesday, December 17th - if you are planning on attending, get there early as we fill up by about 745 pm. Wear your best/worse Christmas jumper as we will be giving a prize for our favourite!
Unfortunately Sandro won't be attending next week, as this one was certainly a winner!
Sandro receiving a birthday squeeze from the delightful Ron Jeremy
ARE COMING!!
Our highly anticipated annual short film competition, The Toscars, has just started to rear it's infamous head. Find your inner parody! At the moment only alumni can sign up to participate, but we will be opening up slots to the newbies amongst you shortly(December 17th, to be precise).
If you are not quite sure what the Toscars are, you can visit our website here.
We were inspired to begin this journey, by this masterpiece
Don't be afraid to attend alone - lots of people do it and always say they are glad they did. You can also send us a message to

info@britsin.la

to let us know you are coming and we will make sure to look out for you.
Cheers
Eileen
CINEFAMILY TELETHON THIS WEEKEND!
Watch in person!Watch online! Or Donate!
For the third year in a row, The Cinefamily comes together to put on a fundraiser — a mammoth, free-admission-for-all, entertainment-packed, star-studded, event-filled telethon. From 1PM on December 14th, to 1PM on December 15th, the Cinefamily will be open non-stop for 24 straight hours — it's the holiday party of the year.
The line-up this year is looking incredible: Anjelica Huston, Miranda July, Eric Wareheim, Mike Judge, Father John Misty, The Gaslamp Killer and Bruce Dern — just to name a few.

There's even going to be the first-ever (and maybe last-ever) LIVE CONCERT PLAYED TO A HERZOG FILM. That's right: Seattle drone metal legends Earth will play a concert to images from Werner Herzog's Fata Morgana. Seriously, this performance may never happen again.
BRITS IN LA are donating $10 for every
Key Fob
sold between now and the end of the telethon on Sunday. So an even better reason to become a
Key Member
!
Have you heard of the mobile app called Uber yet? It's a great way to get around town - It's clean, safe and uber quick! Download it today. Use the code

https://uber.com/invite/uberbritsinla

then get $10 off your first ride and we at Brits in LA get $10 off for recommending you. Its a win win!!! Plus the convenience of your fares being charged to your credit card, makes it a trifecta! Uber is also available in New York, San Francisco, London, Amsterdam, Tokyo, Sydney, and possibly your next destination (currently available in 32 countries!).
Click here to sign up for Uber.Seamless billing and service all stored in your smartphone!
Full Disclosure:
We are NOT being paid to tell you how great Uber are,
we just think they are pretty brilliant!
We definitely suggest all our members use this service, or one like it.
Especially while drinking during the holidays (and at any time)-
A DUI is not a pleasant experience and goes without saying you could end up in a very bad/fatal accident - as well as put your visa in jeopardy!
Business Development / Researchers ( Southbay)
Locally based business is currently seeking part time research associates to cultivate business for executive search firm. This position will require strong phone skills and includes mostly outbound calls. Candidates must have a British, Irish or Australian accent and have strong communications skills, capable of making 75 outbound calls a day.
Flexible hours, 5 days a week.
This is a performance-based position. The position
offers a base pay of $15.00 per hour plus bonuses. The right candidate can increase their income substantially. This is a part-time position, which could become full-time based on performance.
Candidates must meet monthly performance goals, as a condition of continued employment. Must have strong computer skills and an ability to interact with individuals from diverse backgrounds.
Position start date is: 1/6/14
Please send resumes and employment history for review to
apitt@opus-search.com or call 424 400 7505
Do You Wanna Get Fit ? - Less Time, More Results!
Ever considered working out with a world class personal trainer? Want to burn body fat fast with High Intensity Interval Training? Build muscle or add greater definition, have fun and learn martial arts and / or boxing along the way?
JC says "I have many secrets tips and cheats to get you to your perfect body goal FAST! Be it a target body weight, specific muscle tone, or just that nice athletic or perfect body as you imagine it to be. In home or on location with all equipment provided. Rates $75 - $100 per session depending on location, rates discounted for block bookings first session allow a minimum of 1 hr 30 mins to build an accurate profile for your unique personal program to include advice on nutrition and health for an all round approach to fitness with sustainable goals."
With over 18 years experience in the fitness industry working with every type of people from celebrities to C.E.O's and housewives to old timers and being a former professional boxer and martial artist JC knows exactly what it takes to get you to reach your goals fast and in a friendly encouraging atmosphere. For more information please email and please visit me on Facebook No one gets a one size fits all program because we are not all one size. We are all different and everyone gets a personalized program designed specifically for your goals for maximum results that you will keep."
JC is a certified Fitness Expert with Body, Your Design Personal Training and contributor to Brits in LA, read his latest Fitness tips and advice here
The latest installment of Back to Jack, by Lisa Marks.
GOING AWAY FOR THE HOLIDAYS?
Why not let your car make money for you?
LOOKING TO RENT OUT YOUR CAR?
Hubber can help you do it safely and legally!
They take care of the insurance plus you get a free car wash
and don't have to pay for parking either!
If you are looking to rent a car make sure to mention you are a
Brits in LA member,

as they are offering a discount for you too!
Check our Facebook group for details.
Call Paul if you have any questions (855) 482-2371 ext. 120
MEET A MEMBER
I am sure you have heard us say
"You don't have to be British, you just have to like us"?
Meet Marc Cleary, from Dublin, Ireland who moved to LA 8 years ago
photo credit: Brian Parillo
Read more here

We are always being asked about good dentists and I 'd like to introduce you to Dr. Nicolas A. Ravon and Dr. Kimberley Knopf.
Who are offering

Special Offers

exclusively for Brits in LA Members!
At-Home Bleaching with Custom trays and 2 tubes Bleaching product $99
Dental Prophy and Bite-wing check-up x-rays and comprehensive Exam $99
Invisalign $3900
(must be free of active decay and infection),
case must be approved by treating doctor.
All of these deals are applicable to insurance patients.
Click here to visit their website and book an appointment.
Or if your preferred method of contact is the telephone, you can also reach their office by calling 310-275-5325
Thought about becoming a 'Key Member' ?
Free screenings, discounts on our ticketed events!
The Churchill , have just joined as a Key Vendor
and are offering 10% off to every Key Member any time!
Click if you want to join our Key Members Club
BLOW YOUR OWN TRUMPET!
Click on the video above to hear the trumpet be blown!
In this area we encourage members to
blow their own trumpets
and give themselves a pat on the back! If you have an achievement you are proud of and
would like to share with Brits in LA -
email us here to blow your own trumpet!
Congratulations to Annie Mcqueen!
Get her Christmas album here
BRITS IN LA MEMBER LAURA HARBRON
is at The Comedy Store!
Friday December 13th - 7pm
More info here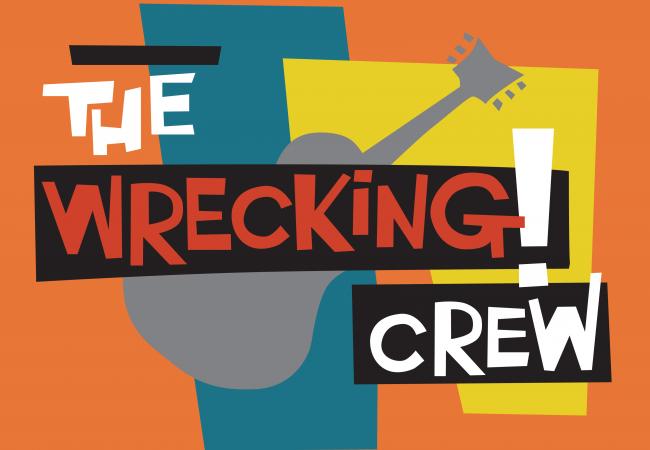 Great doc being made by Brits is doing a fundraiser for the music rights for the film - it's bitter sweet as the doc is about all the great session musicians and how they didn't make a lot of money back then
You can contribute here - I saw it and it really is fab and deserves a release.
The Magic Flute: LA Opera Production
Brits in LA member, Florencia Carrizo worked on the costumes.
Purchase full price tickets here:
Goldstar have great ticket deals tickets here for the Magic Flute!
Ends Sunday December 15th
is in another play!
(in Fort Lauderdale, FL this time!)
The Real Warhorses
The Warhorse Foundation is run by Brits in LA member Fritz Bronner.
They will be making an appearance at the Rose parade on New Years Day
and have also been invited to the 200th anniversary of Waterloo. They need a bit of help raising the funds to get them to the UK, so if you can help, visit their website here.
Visit our Gigging Page as lots of great Brits coming to town over the next few weeks.
Including One Direction who are back again at the Rose Bowl next year!!
Also STING & PAUL SIMON on the same bill!, Plus The Cult on December 20th!!
If you have a gig you want to add to our listings email us here
Thinking of moving to L.A. and need a visa or a green card?
Gil Brito
of Beltran Brito has helped over 100's of Brits obtain visas into the
USA call or email him today to find out if he can help you.
or
BERNARD SIDMAN IMMIGRATION LAW FI

R

M
Bernard Sidman
is a fellow Brit in LA and has helped many Brits in LA members with the immigration process and has a high success rate. He has helped many BRITS IN LA members through the citizenship application too and is very experienced and thorough. You can reach him on
JOBS, HOUSING, SELLING & DATING!
We have set up a Job Opportunities page for you,
If you have a vacancy or need some work please post it here
If you have something to sell you should check out our Selling Pages
And for housing click here
Try and join us for our weekly Twitter chat along with BBCAmerica's Mind the Gap and Virgin Atlantic. We have now moved to Wednesdays at 11 am PST. You can find us by clicking on this hashtag #mindthechat
Contact
Evan Bolton
if you are interested in leasing or purchasing a vehicle from
Audi Pacific
.
For those of you with no established credit, make sure to mention you are interested in the
Foreign Business Professional Leasing Plan
WE NOT ONLY LOVE CLAIRE WE ALSO LOVE HER DRESSES
& 20% GOES TO THE UKares CHARITY
Order your holiday dress by Brit fashion designer Claire Farwell & 20% of purchase goes to UKares
3 dresses to choose from.
Purchase at
add the code UKARES @ checkout
We're football crazy, We're football mad!
As a Brit in LA you are bound to want to arrive at your next event in style?! Halloween, Toscars 2014, Britannia Awards? Or send one to the airport to pick your mum up next time she visits? She will start her trip to Hollywood in an excellent fashion!
In which case you can't go wrong with booking this classy stretch Town Car.
Your chauffeur Paul is a fellow Brit, and is looking forward to driving you to your next event.
Contact him via email
or call
310-770-8845
Mention Brits in LA to secure the best rate! Brits looking after Brits!!
( But of course he drives non Brits too!)
I know for some of you it is a little early to start thinking about Christmas, however if you want your greeting cards to arrive on time, you had better start writing them now.
I came across these great designs by fellow Brit, Dean Morris. They are certainly not for the fainthearted, but I think a lot of you will enjoy them.
Dean is offering Brits in LA members a 15% discount off your order
He has great gifts too - so make sure to check him out!
(excludes shipping costs)
Enter code 'ukla'
CONFUSED ABOUT "OBAMACARE" AND HOW IT AFFECTS YOU?
Member Adam Beach as already helped countless Brits in LA members get affordable insurance and whether you are for it or not, come January every US resident must carry insurance or they will have to pay a large penalty at the end of the year.
To find out more information you can reach him on
310 414 2100 or email him at info@beachfinancialgroup.com
to get more information or get into an affordable plan.
He also can help with travel insurance,
including those of you who are not residents here.
$15 inc Tax and Tip* Breakfast Club sponsored by NextStopLAX
$18 for English Breakfast and free valet parking!
NextStopLAX

is the leading relocation and visa consultancy service for entertainment industry professionals transitioning

to living and working in the US
Relocating Entertainment Professionals.
Next Stop LAX. Every day our team of experts assists entertainment professionals from all over the world in making the major transition towards working legally in the USA. We have a proven track record in obtaining visas and helping our clients meet other employment requirements.
Disclaimer: Next Stop Media's principal (Mr. Andrew Newton) is a bonded immigration consultant registered with the California Secretary of State, holding Bond Number 61292049. The Company is not a law firm and does not engage in the provision of legal advice. The Company does not guarantee any particular outcome for its clients, including adjudications of visa petitions or the processing time for such petitions. Further terms and conditions, including disclosures required by statute, are set forth on our website and in our client intake forms and engagement letters.
ARE YOU A BRIT OF A BRAINIAC?
photo credit: Eileen Lee
Our monthly pub quiz at The Pikey is growing every week,
so if you think you have what it takes to come join us on a Tuesday night.
Not all questions are based on British knowledge,
in fact it pays to have a couple of non Brits on your team!
Feel free to come solo, as we will put you on a team. Don't worry you won't be the only one and buy the end of the night you will have a new group of friends! Make sure to arrive by 7.30 to grab a table.
ALL DETAILS HERE
SPECIAL OFFER just for US
Great deal from Yogaworks for Brits in LA members
$100 sign up fee waived plus one free weeks trial ! If you choose to continue after your 1 free week you will get a discount on the monthly fee. Prices vary from location to location but will be about $15 off
(except Santa Monica locations and Studio City, at this time)
Visit their website to find a location near you. And don't forget to print off this flyer to get this fab deal!
http://yogaworks.com/
EVENTS
(
we think you might like!
)
The Steward of Christendom at the Mark Taper Forum
Starring Brian Dennehy
Written by Sebastian Barry
Directed by Steven Robman
November 26 – January 5, 2013
SAVE WHEN YOU PURCHASE NOW!

$40 tickets for Section A (reg. $55) on performances through December 6
th

Call 213.628.2772 and refer to promo code "MEMORY" or visit http://www.centertheatregroup.org/MEMORY*
Brian Dennehy battles the epic tides of change brandishing the double-edged sword of memory.
In the wake of Ireland's bloody struggle for independence, Thomas Dunne is a casualty of a vanished order. A Roman Catholic and former Dublin police officer still loyal to the crown, he is displaced and alone, save for visits by loved ones from his past in a parade of bittersweet reminiscences.
This profound and poignant story is made unforgettable by an extraordinary performance from one of our greatest living actors. Two-time Tony Award® winner Brian Dennehy (Death of a Salesman, Long Day's Journey Into Night) renders a hauntingly tender portrayal of a loving father and devoted soldier at the end of his life: raging with delusions of grandeur one moment, humbled and begging for comfort in the next.
The Steward of Christendom illuminates with remarkable grace and compassion an important character in Ireland's past left out of the history books: a devout and principled man and his spiritual quest for consolation and redemption when everything he loves is taken away.
"Perhaps only Ireland could give birth to a theater work quite so grandly and ripely word-driven." – The New York Times

Brits! Bring the family down to L.A. LIVE this holiday season to see the ever popular Disney On Ice at the Staples Center.

Discounts available for Brits in LA Members!

Contact Aaron here
Theatre Lovers! Irish Lovers! Elvis Lovers!
You will all enjoy the World Premiere of Fionnuala Kenny's female-driven play ELVIS'S TOENAILS ~ playing at The Sidewalk Theatre in Burbank through DEC 14. Tickets are $20/person or $15/person for groups of 2 or more. Get your tickets here:
NEED TO RENT AN AFFORDABLE CAR?
Need a car for a month or longer? don't wanna pay the big brand car-rental
prices?If all you need is a runaround to get from A to B you should call
Zoe at Express Rent-a-Car*
They have short or long term car renting (she occasionally sells used cars too)
7007 Canby Ave Reseda CA 91335 818-668-3052 Hours 9-5 M-F
and Sat by appointment after hours service 818-429-7073
Or email her
Expressrentacar4less@yahoo.com
Rates starting at $16.95 p/day Inc Taxes....
She has helped many Brits in LA members
Also now doing airport transfers for $60**
*These cars are not brand new luxury vehicles
**Rates may vary depending on distance
Excellent Customer Service
1 Years Free web hosting on a private server
Six updates to existing pages within the first year
User Login to update website
Search Engine Optimisation
In depth website visitor analysis
For more Information contact us on:

One of the most common questions we get asked is
for shipping company
recommendations.
We have heard great things from a lot of you about these guys UPAKWESHIP.
The following pubs usually show the games.
have said they will even open for the early ones
if you want to round up a group!
If we have missed any pubs , please let us know and
we will happily add to the list below.
Made up of Brits in LA members!
and click here for their match schedule.
Their next game is this Saturday December 14th, in Culver City
Such a great group of Ladies.
All ages welcome as long as you can run around for an hour straight!
Don't get frazzled with your

bookkeeping

have a
Lisa has helped many Brits in LA members with their book keeping needs
The financial situation for you could be getting a boost as early as mid week arrives
Look for an opportunity to meet and be with new people maybe even a new romantic opportunity.
The sun in your cousin sign of Capricorn beginning next week will bring some stability in any area you need it, Even if it is only a mind set to turn around.
Late week will start a new cycle for you altogether.
Your boss Mercury has moved forward to complete what has transpired in your life these past few months. You will be travelling mentally or otherwise to a place that has unfinished business. You must deal with others feelings kindly.
Movement is good for you and this week it's all around you and in the family also.
Be strong and understand you can do what ever you wish, the clue is to make sure you don't hold on to hurts and upsets that are long gone.
Emotional issues could hold you back from enjoying these last few weeks of the year
So tackle what is to do and make it your priority and spend time relaxing not stressing on what is not possible.
As this week moves forward fast be sure you are ready and willing to get going on your particular plan for the holidays. .If it is a change in work or home this will work well if you go with the flow not against it
Mars is entering in to your life now. He is very powerful and will bring up all kinds of past relationship situations. This is in any area and with anyone. You have time until mid 2014. This will bring forth a whole delicious new way of looking at life.
This past couple of weeks have been somewhat of a surprise for you in that someone seems to be showing you two faces ,Well are you really surprised given the past history with this person .Everything comes up trumps when its your turn and its near.
A message misunderstood can cause unnecessary upset with in your life, so to be forewarned is too be forearmed. This means be ready to make right a wrong even if its not you at fault, at least try to help to make a positive movement forward. Happy Birthday.
This could be the month that it all comes together or goes out the window it is entirely up to you how you make it work .So be sure you don't let any body talk you out of something that can be very beneficial for you so listening to your inner voice, that is the clue.
You may have to dig deeper in your pocket this next couple of weeks if you have anything financially you are avoiding. Take care of it and look it as inevitable
The reward is peace of mind and its time for that.
Jupiter moving in an emotional area for a few months ahead brings unlimited rewards by early next month. Remember this do not be so open to another who would criticize you or your plans. The truth hurts some times so make sure when you speak it no one gets hurt!
THE BATTLE OF THE BRITISH CHRISTMAS AD'S CONTINUES!
It wouldn't be Christmas without Baileys...
their latest advert is quite lovely but I still think i prefer the classic,
this made me want to drink Baileys!
DISCLAIMER: Brits in LA, Inc are in no way responsible for any transactions made between readers and businesses that advertise with us. On occasion we may recommend any of our said advertisers, either because we have used their services and like them or they have been recommended by our members. Brits in LA is a free group/ forum (we do not charge you a fee to be a member) by agreeing to be a member of this group and forum you agree to not implicate Brits In LA, Inc in any legal matters you may find yourselves in with our advertisers or recommendation that we may make. (It is your own responsibility to research and checkout all companies that you want to go into business with. (Not ours.)
If you do not agree to these terms, please remove yourself from the group.
Our advertisers are important to us to keep Brits in LA running daily. We do our homework and we recommend you also do yours. Please seek independent advice before taking on any financial contract