MEET A MEMBER: SARA MARAFFINO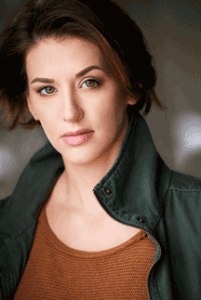 Meet Sara Maraffino from New York who moved to LA 11 years ago to pursue her acting career.
Tell us about your decision to move to LA:
New York has afforded me many wonderful opportunities as an actor, but it is still very much a theatre town. And whilst I originally trained as a theatre actor, I knew that if I wanted to transition into a career in film and television them I would need to make the move to Los Angeles. And so with that, and the loving support of my husband, we made the cross-country move.
What do you miss most from home?
I was raised just outside the city, in the Hudson Valley, and I must say that I miss the change of seasons as well as peace of mind and simplicity of life that a rich countryside provides. I suppose it's very much the same reason I miss England.
What was your first impression of LA and has it changed since?
I think I was struck by how sprawling a city it is. There are so many wonderful neighborhoods to explore: I think that was one thing that pleasantly surprised me and continues to be a source of enjoyment. Sadly, one of the changes I have seen over the course of 11 years has been the massive gentrification of certain areas in LA that is stripping it of its history, appeal and charm. Not to mention creating a profound rise in unaffordable housing.
What do you find the biggest difference is living here versus the Hudson Valley?
I find that the primary difference is the degree to which people are willing to interact and engage with one another. I shouldn't make this generalization, but it does seem that there are great deal of people in LA who would rather walk across the street to avoid a person than make eye contact and say hello. There is too much emphasis on creating and maintaining a social media presence than actually socializing. Put down the phone and be a part of the world around you. It needn't be a big gesture; sometimes a smile is all that's needed to turn someone's day around.
Do you have a hidden gem in LA that you want to share with us?
Spice Season on Ventura Blvd. and Tujunga in Studio City is a small family-owned establishment that offers some of the best Thai fusion food in town. You'll be hooked.
What would you suggest to others who are thinking about making the move here?
There are a great number of cars on the road and an even greater amount of distractions that make accidents commonplace. Be sure to invest in a good defensive driving course.
Lots of our members join our group Brits in LA seeking out words of wisdom – what is the best piece of advice you've been given?
"If you don't go too far, you'll never know if you've gone far enough."
Lastly, how can we find out more about you? Are you working on anything at the moment?
I am very excited to announce that the film Cleaners, that I worked on alongside some fellow BiLA Members has been accepted into the Dances With Films Festival, as well as London's Shorts on Tap. Find me on twitter @saramaraffino, Instagram @sara_maraffino, Facebook or IMDb